Overview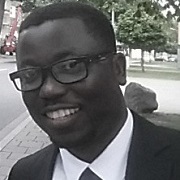 Dr. Matthew Sabbi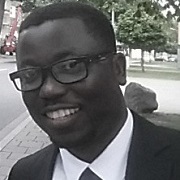 Kulturwissenschaftliche Fakultät
Entwicklungssoziologie
---
Wissenschaftlicher Werdegang
---
| | |
| --- | --- |
| 05/2017-04/2019 | Postdoktorand der Fritz Thyssen Stiftung am Lehrstuhl Entwicklungssoziologie an der Universität Bayreuth |
| 02/2017-04/2017 | Wissenschaftlicher Mitarbeiter am Lehrstuhl Entwicklungssoziologie an der Universität Bayreuth |
| 10/2012-03/2016 | Promotion am Lehrstuhl Soziologie; Titel der Disseration: "Local State Institution-Building and the Unfulfilled Promise of Participatory Development: The Case of Ghana", an der Universität Bayreuth und BIGSAS |
| 08/2007-07/2010 | Master an der University of Cape Coast, Ghana; Titel der Materarbeit: "Ethnicity, Perceived Favouritism and Organizational Commitment in Ghana" |
| 09/2007-07/2010 | Forschungsassistenz am Lehstuhl Soziologie und Anthropology an der University of Cape Coast, Ghana |
| 08/2003-05/2007 | Bachelor in Wirtschaft&Soziologie an der University of Cape Coast, Ghana; Titel der Abschlussarbeit: "Education and Attitude towards Inter-Ethnic Marriages: A Case Study of Senior Members of the University of Cape Coast" |
Auszeichnungen & Zuschüsse
---
| | |
| --- | --- |
| 05/2017-04/2019 | Forschungsstipendium der Fritz Thyssen Stiftung |
| 04/2013-06/2016 | Stipendiat des DAAD |
| 2015 | DAAD-Preis für herausragende Leistungen ausländischer Studenten an der Universität Bayreuth |
| 2010 | Forschungsstipendium des Französischen Instituts für Forschung in Afrika (IFRA-Nigeria), Bewilligung der Master Thesis |
| 2010 | Forschungsstipendium des Educational Research Network for West and Central Africa (ERNWACA) |
| 2009 | Forschungsstipendium des Educational Research Network for West and Central Africa (ERNWACA) |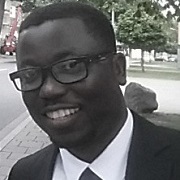 Kulturwissenschaftliche Fakultät
Entwicklungssoziologie
---
Regional:
Afrika (Westafrika, Ghana)
Thematisch:
Sociology of Organizations
Local Politics and Administration
Sociology of Development and Public Policy
Actor-oriented Institutional Approches
Projekte:
Laufende Projekte
Abgeschlossene Projekte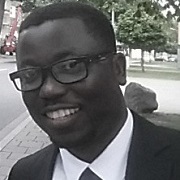 Kulturwissenschaftliche Fakultät
Entwicklungssoziologie
---
Publications
2020
Sabbi, Matthew; Doumbia, Lamine; Neubert, Dieter
Dynamics of Everyday Life within Municipal Administrations in Francophone and Anglophone Africa
in Africa Spectrum vol. 55 (2020) issue 1. - pp. 73-85
doi:10.1177/0002039720914630 ...

Sabbi, Matthew
'Municipal entrepreneurs' : local politicians and the delivery of urban sanitation in Kumasi, Ghana
in Journal of Contemporary African Studies vol. 38 (2020) issue 2. - pp. 221-242
doi:10.1080/02589001.2020.1795089 ...

Sabbi, Matthew; Stroh, Alexander
The "Numbers Game" : Strategic Reactions to Results-Based Development Assistance in Ghana
in Studies in Comparative International Development vol. 55 (2020) issue 1. - pp. 77-98
doi:10.1007/s12116-019-09296-z ...

2017
Sabbi, Matthew
Strategic bureaucracies : transnational funding and mundane practices of Ghanaian local governments
in Third World Quarterly vol. 38 (2017) issue 4. - pp. 939-955
doi:10.1080/01436597.2016.1176858 ...

2016
Sabbi, Matthew; Mensah, Collins Adjei
Juggling Administrative Institutions : Local State Actors and the Management of Urban Space in Kumasi, Ghana
in Urban Forum vol. 27 (2016) issue 1. - pp. 59-78
doi:10.1007/s12132-015-9262-8 ...

Narh, Peter; Lambini, Cosmas Kombat; Sabbi, Matthew; Pham, Van Dien; Nguyen, Trung Thanh
Land sector reforms in Ghana, Kenya and Vietnam : a comparative analysis of their effectiveness
in Land vol. 5 (2016) issue 2
doi:10.3390/land5020008 ...

2015
Sabbi, Matthew; Ayeko-Kümmeth, Jane; Svablova, Alzbeta; Doumbia, Lamine; Glover, Evam Kofi
Actors, Institutions and Change : Perspectives on Africa
publ: Sabbi, Matthew; Ayeko-Kümmeth, Jane
Bayreuth 2015. - X, 120 pp. . - (Bayreuth African Studies Working Papers; 13)
http://nbn-resolving.org/urn:nbn:de:bvb:703-epub-2 ...