Book Launch Maria Ketzmerick
February 23rd 2021 from 6pm - 7pm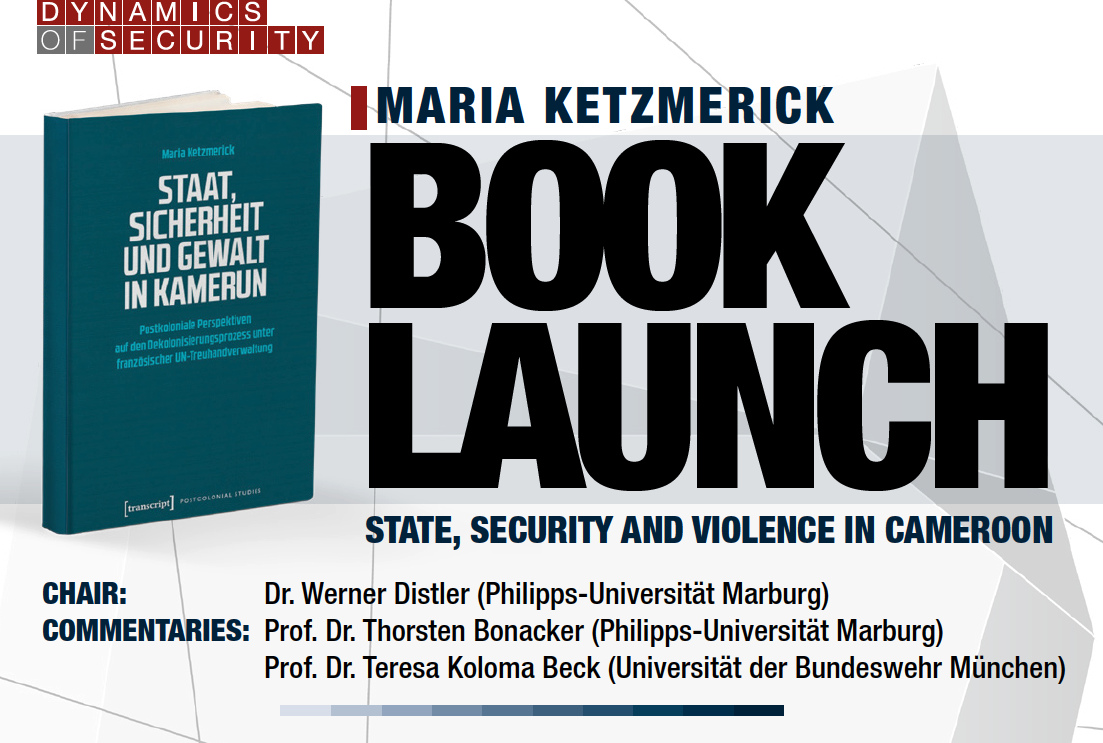 On Feb. 23rd starting at 6 p.m., Maria Ketzmerick will present her book "State, Security and Violence in Cameroon - Postcolonial Perspectives on the Decolonization Process under French UN Trusteeship". The book will be discussed by Prof. Dr. Teresa Koloma Beck (Helmut Schmidt University Hamburg) and Prof. Dr. Thorsten Bonacker (Philipps University Marburg).
In the book, Maria Ketzmerick focuses on the state-building process in Cameroon, which developed violently despite international observation and UN-mandated trusteeship. The state-building process in Cameroon turned violent despite the international supervision under UN-trusteeship mandate shared by France and Britain. The conflict over the transferral of the monopoly of violence and the communication of security, insecurity, and threat became central to the internationalized transition process. The main conflict line developed between anti-colonial forces, local elites, and international administrators who mediated their claims to the future state of Cameroon through security discourses. By thinking together post/decolonial theories and critical security studies, Maria Ketzmerick identifies narratives of security that ruled the violent transition and develops a 'longue durée' perspective on the state-building process that unfolds continuities into today's conflicts.
For details on how to register, please see the PDF document.