A highlight of 2022: Report & Pictures of the Roundtable in Bayreuth in October
09.01.2023
We wish you all a happy new year, and welcome you to a new year of engaging research and teaching at our chair!
To kick off 2023 and simultaneously reminisce a highlight of 2022, here comes a newspaper report by Nordbayerischer Kurier and some pictures from our Roundtable event "Crises of our times – what answers do Peace and Conflict Studies offer?" that launched the Peace and Conflict Research network in October.
We thank the discussants and around 65 guests and are looking forward to an inspiring year 2023 full of similarly fruitful discussions, events and personal exchange!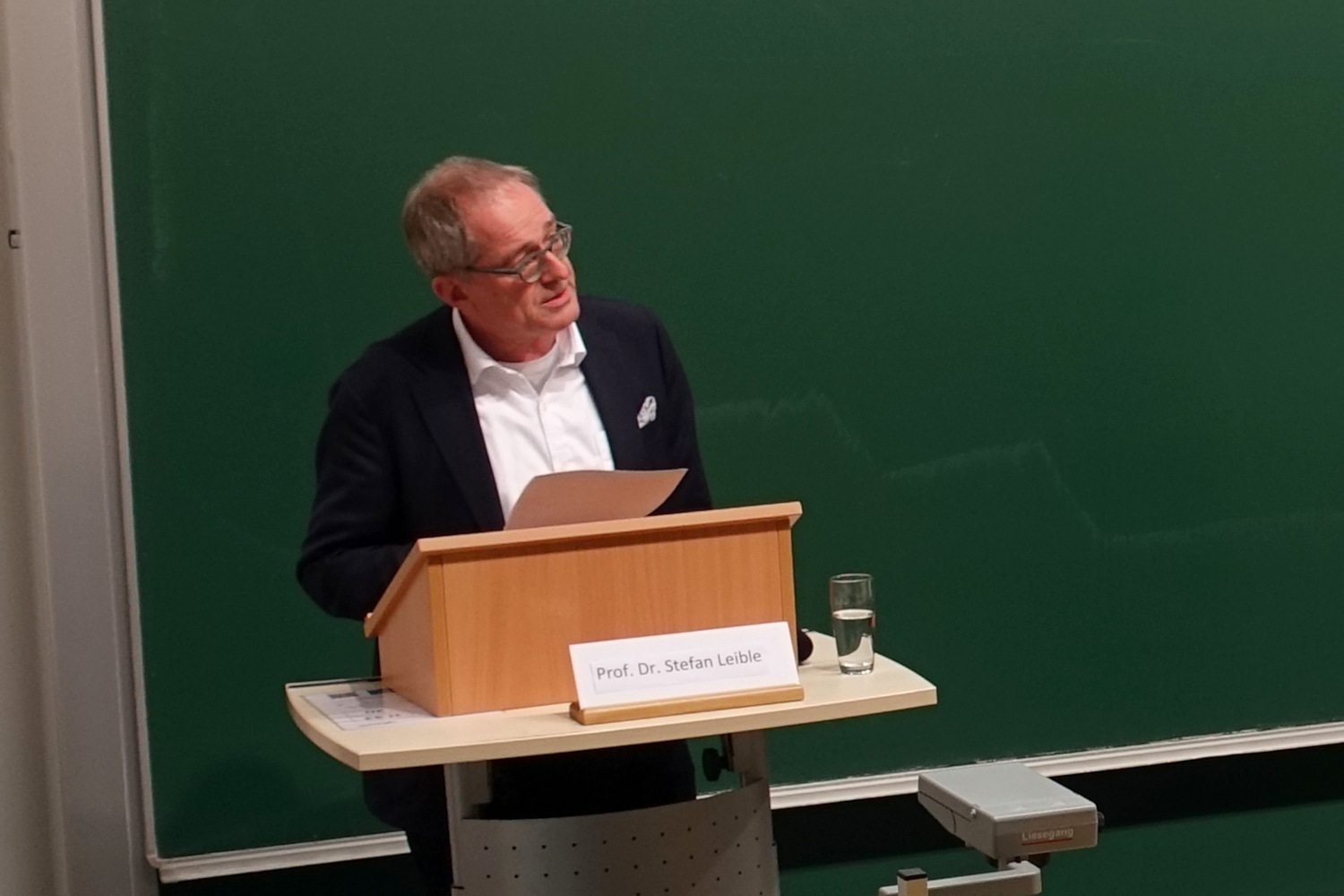 Greetings by Prof. Dr. Stefan Leible, President of the University of Bayreuth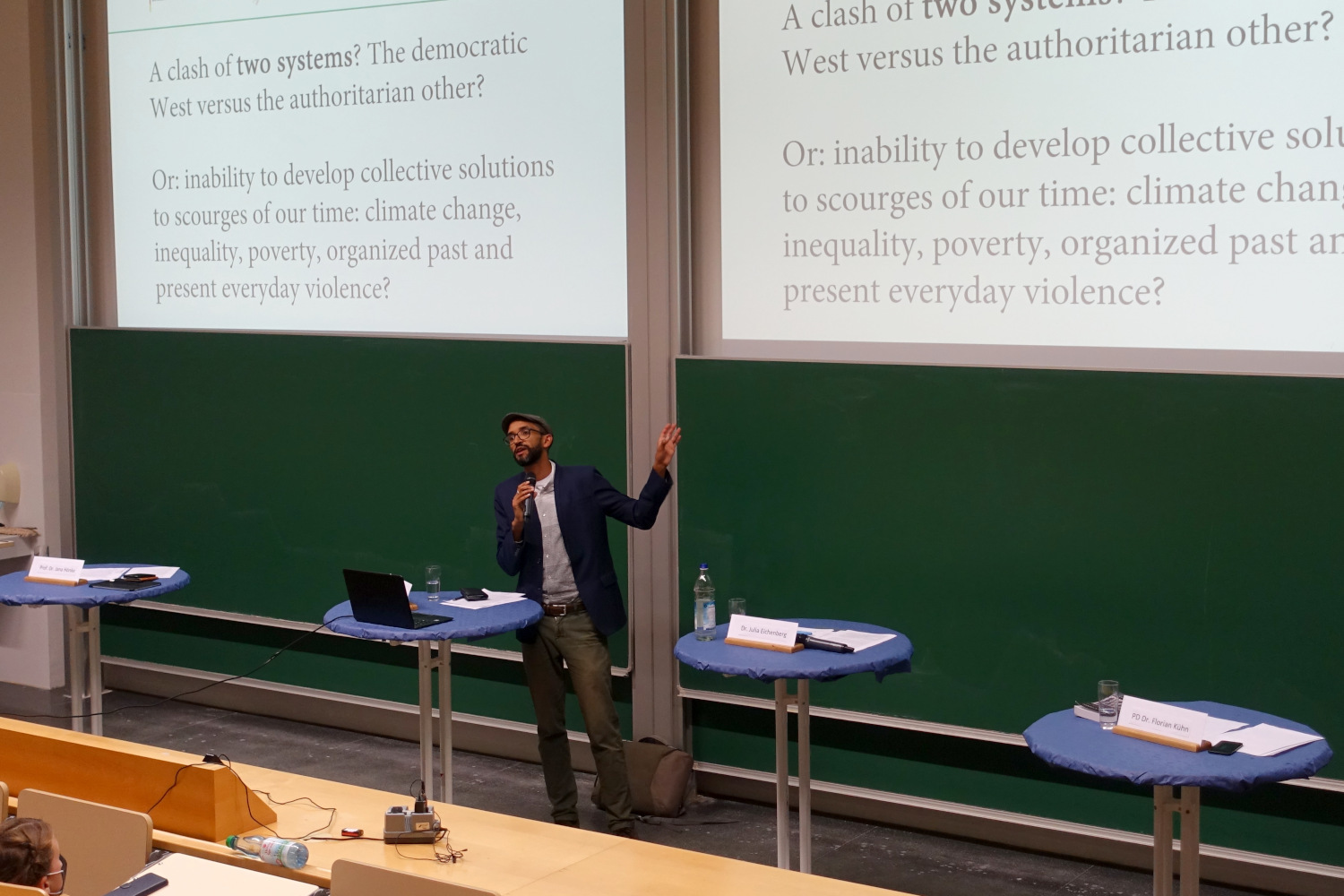 Prof. Dr. Stefan Ouma during his opening talk