June 2023: The chair for Sociology of Africa at the 'African Futures' European Conference on African Studies (ECAS) in Cologne
27.03.2023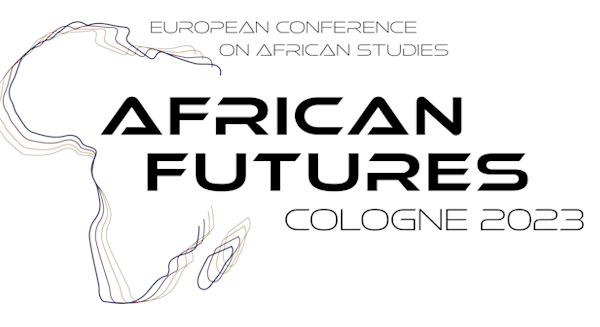 As time flies and the European Conference on African Studies (ECAS) 2023 with the title 'African Futures' draws closer, we would like to share a preview of the participation of our chair members in this year's conference that takes place between the 31st of May and 3rd of June and is hosted by the University of Cologne.
Together with our former colleague Sarah Katz-Lavigne, now at the University of Antwerp, INFRAGLOB researcher Jan Sändig convenes the panel 'Is the developmental state back? How post-neoliberal extractivism reshapes social contracts in Africa'. Chaired by Jana Hönke, the panel aims to critically explore the trend of African governments turning towards post-neoliberal policies of resource governance. We ask, how do these policies impact Africa's global connections, state-business-society relations, contentious politics, "development", and more? As part of the panel, Yifan Mia Yang will present from her recent research in Guinea, a paper entitled 'Putting state-mandated local development in practice: Controversies and business-society relations in Chinese-operated mining zones in Guinea'. Furthermore, we are happy to host both distinguished and promising young scholars from Belgium, Canada, Mozambique, Norway, and the UK on the panel.
In addition, Jana Hönke and Jan Sändig will present work, co-authored with Claude Kabemba (Southern Africa Resource Watch), on 'Contention, CSR practices, and change? Examining Chinese mining investment in Africa'. They are part of the panel 'Diversifying dependence or structural transformation: China's engagement in Africa' convened by Dominik Kopiński (University of Wroclaw) and Padraig Carmody (Trinity College Dublin).
In the field of critical peace and conflict research, our colleague Adam Sandor who works in the project 'Postcolonial Hierarchies' will chair the panel 'The West African Sahel - future-making in a time of conflict and uncertainty Le Sahel Occidental - construire l'avenir en période de conflit et d'incertitude'. He will also present his paper 'Thinking against the crime-terror nexus with the crime-terror nexus: Illicit rents and connectivity in the central Sahel's war economies' within the panel 'Global-local connections and the future of jihadi insurgencies in Africa'.
Early Bird registration is already open. We look forward to many fruitful discussions and exchanges at the ECAS 2023!